Porto's public transport card (called the Andante Tour card) gives you unlimited use of the metro, buses, and some regional trains to get around the city.
The Andante Cards are rechargeable travel cards which can be used on Porto's public transportation. Depending on which card, you can charge them with single-journeys, 10 tickets or 24-hour travel.
An Andante Card paper ticket costs € 0.60. You should then add the amount of money which you wish to put in it.
Prices
The price of the travel card depends on which zones you travel to. If you are going to get around central Porto, then you'll probably need a Zone 2 card. The Airport is in zone 4.
Prices Andante Cards

| Zones | 1 ticket | 11 tickets |
| --- | --- | --- |
| Z2 | € 1.20 | € 12 |
| Z3 | € 1.60 | € 15 |
| Z4 | € 2 | € 18.50 |
Where to buy?
The Andante cards are available in the Andante shops (you'll find shops in the airport and in many subway stations), in the railway stations, tourist offices and also in some hotels.
Using it?
Don't forget to validate your ticket at a machine. These machines can be found next to the platform.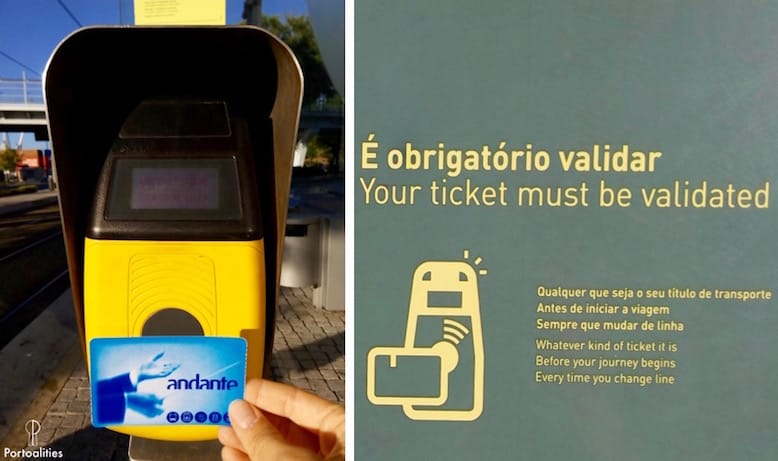 More information in portuguese here.